College websites
During my time at Lancaster University I have undertaken several major projects to migrate websites into new web templates built in the University's Content Management System (CMS), Terminal Four. This started with a single project to work on the new Graduate College which was published in 2017. Once word of my good work spread, I was soon contacted by other College Managers and Principals to see if I might work on other projects. As of December 2018 I have built new websites for six of the nine colleges at Lancaster, including: Bowland College, Pendle College, Lonsdale College, Grizedale College and Cartmel College.
This slideshow requires JavaScript.
Chaplaincy Centre
In October 2018 I completed work to migrate the Chaplaincy Centre's website into the new web templates, working closely with various stakeholders from across the Centre.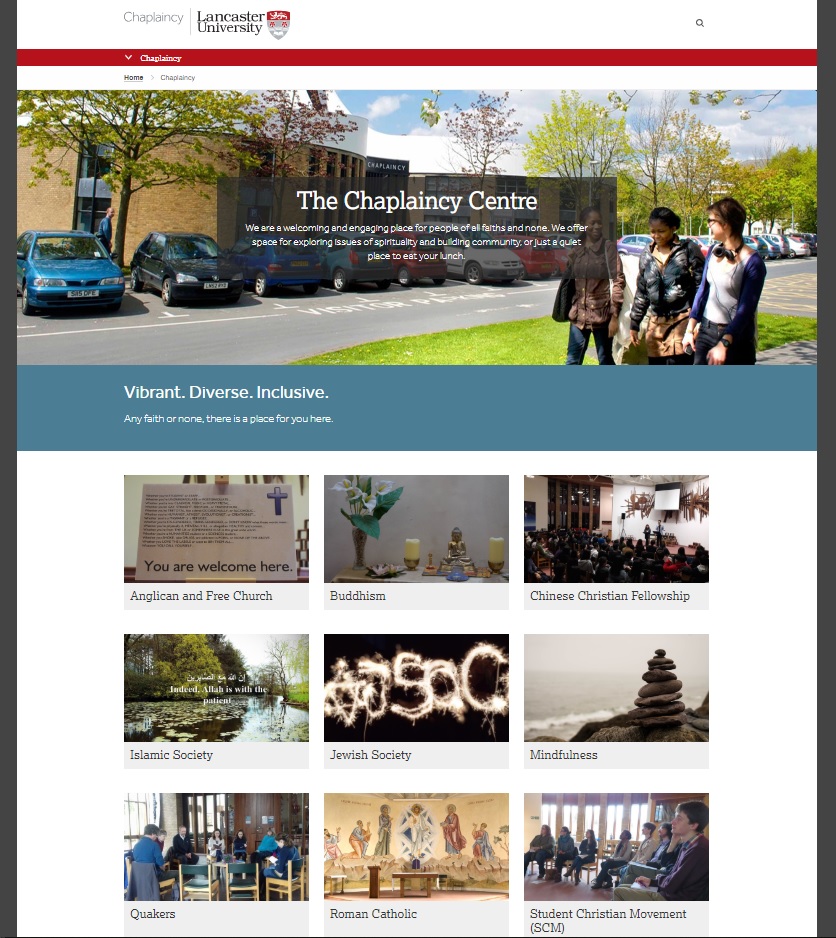 Institute for Curriculum Enhancement
In March 2019 I completed a website for Lancaster University's new Institute for Curriculum Enhancement (ICE).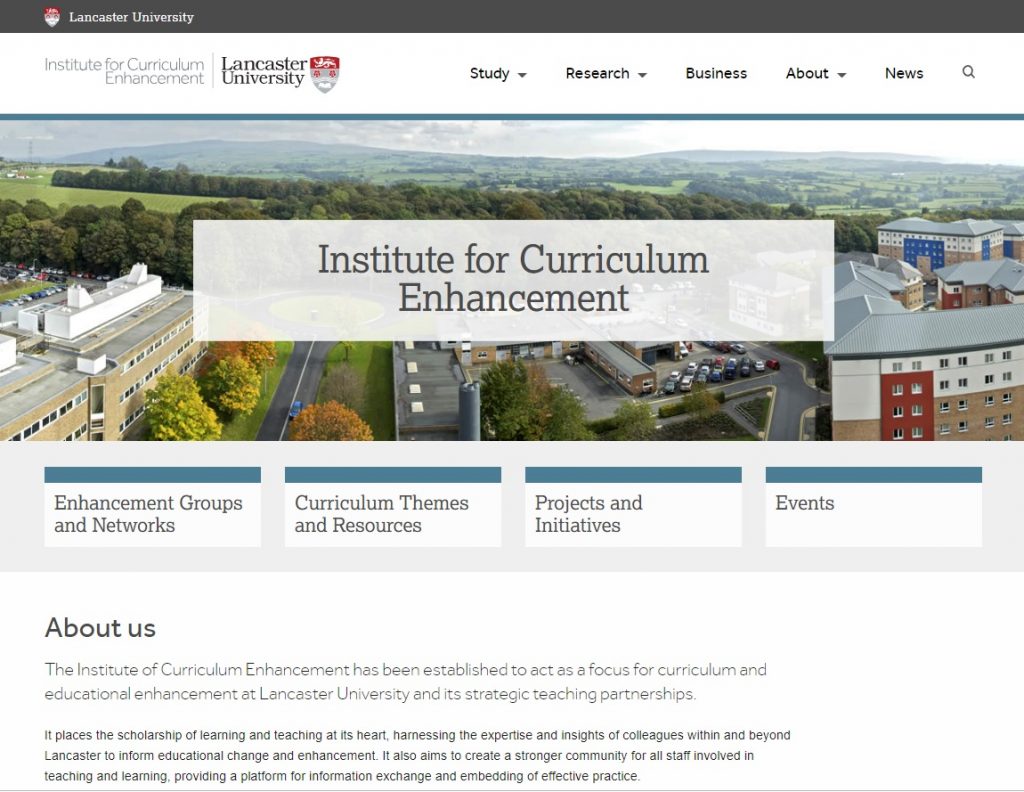 Educational Development
In 2019 I was employed to work on expanding the HR&OD, Educational Development website at Lancaster University. I have since been employed to take additional development work to further enhance the website and add multimedia content.