MJRyder.net started way back in 2008 as a personal portfolio and blog. Over the years, the website has developed to encompass the many different aspects of my professional and academic career to become the website you see before you today. Alongside this website, I also run an associated Facebook page, M.J. Ryder, through which I engage with my followers on topics relating to my research and my academic endeavours.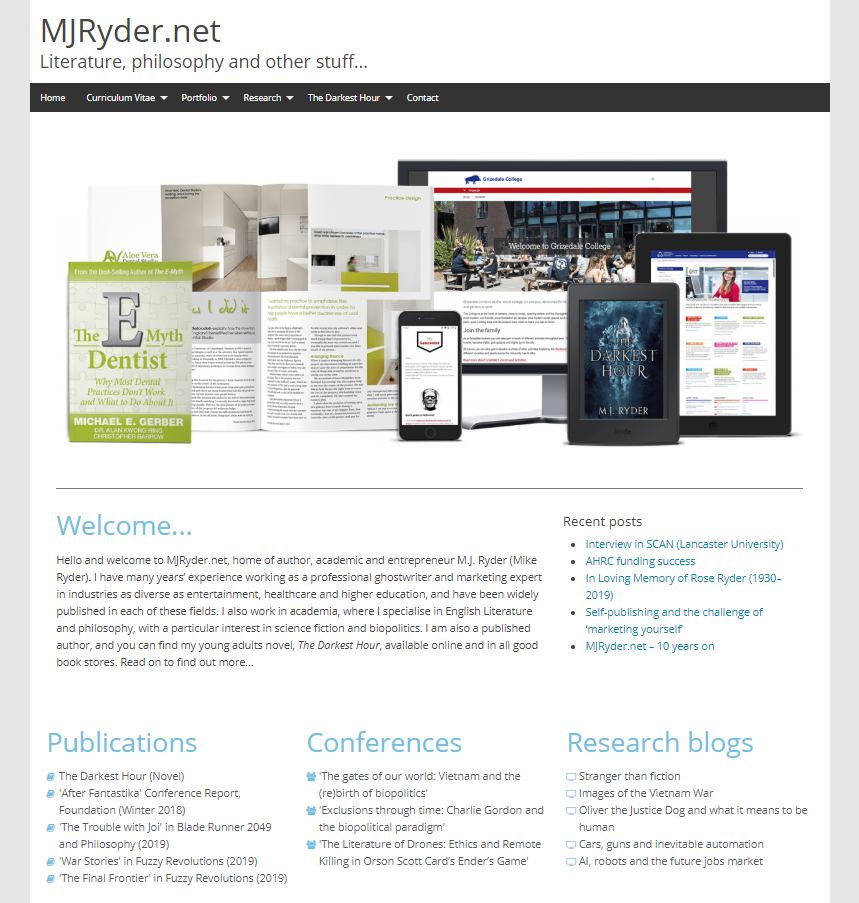 In The Zone is a podcast collaboration between myself (Mike Ryder) and my friend and colleague Josh Hughes. Described by one listener as 'interesting chats with Mike and Josh', each week, we take up a subject that we think is particularly interesting, and relate it back to our research and the wider world of academia. We also interview fellow researchers and review relevant books and films.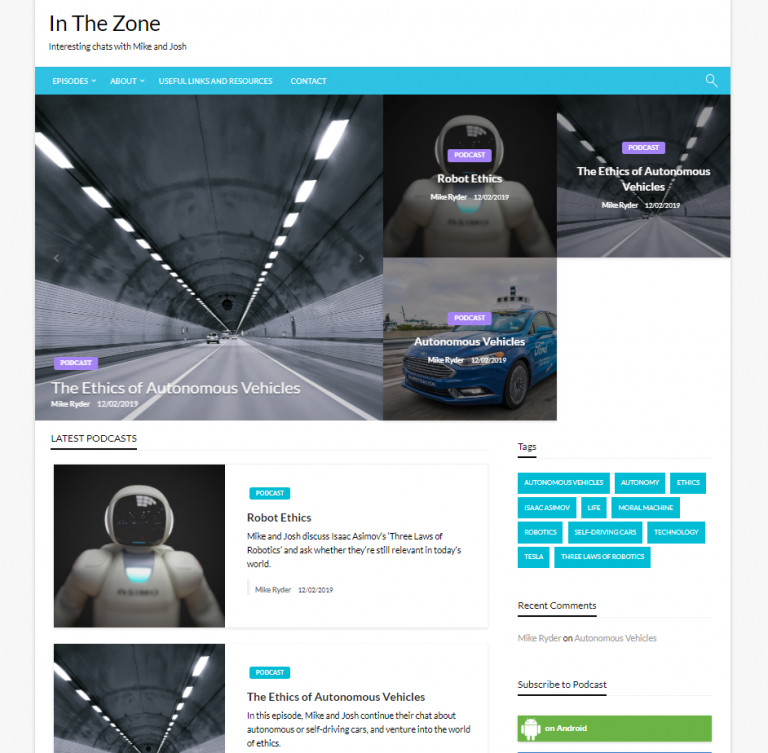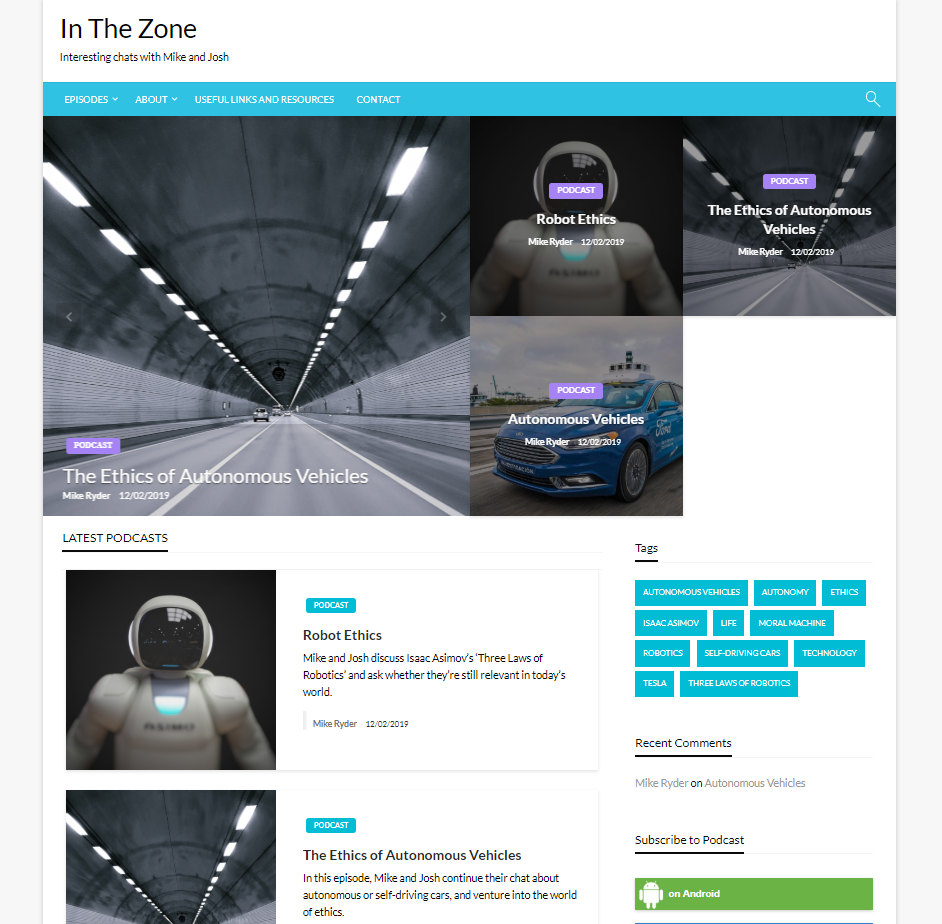 Genetics, Gender and Caster Semenya

Mike and Josh explore the curious case of Caster Semenya – a South African athlete whose hyperandrogenism arguably gives her a competitive advantage in the women's 800m. The post Genetics, Gender and Caster Semenya appeared first on In The Zone.

The Moral Machine

Mike and Josh discuss the implications of the Moral Machine experiment and the ethical variations of people from different countries and cultures. The post The Moral Machine appeared first on In The Zone.

In Conversation with… Craig Jones

In this episode, Mike and Josh chat with Craig Jones, a PhD researcher at Lancaster University. Craig's research looks at 'space colonialism' and ethnofuturism. [Contains mild swearing] The post In Conversation with… Craig Jones appeared first on In The Zone.
Technology, Terrorism and Armed Conflict in the 21st Century (TTAC21) is an AHRC-funded research network run by myself and Josh Hughes, with contributions from colleagues across the UK and beyond. Each week, we read a paper related to the themes of TTAC21 and provide feedback for group discussion. We also hold face-to-face meetings between members.